DIY Succulents: From Placecards to Wreaths, 35+ Ideas for Creative Projects with Succulents

3 clever succulent DIYs you haven't seen
Just when I thought I'd seen everything you can do with succulents, a new book goes and proves me wrong. That new book DIY Succulents: From Placecards to Wreaths, 35+ Ideas for Creative Projects with Succulents by Tawni Daigle has the regular stuff about tea-cup planters and succulent flower crowns, (for real), but the publisher was nice enough to let us run three of our favorite DIYs from the book. So, behold and DIY!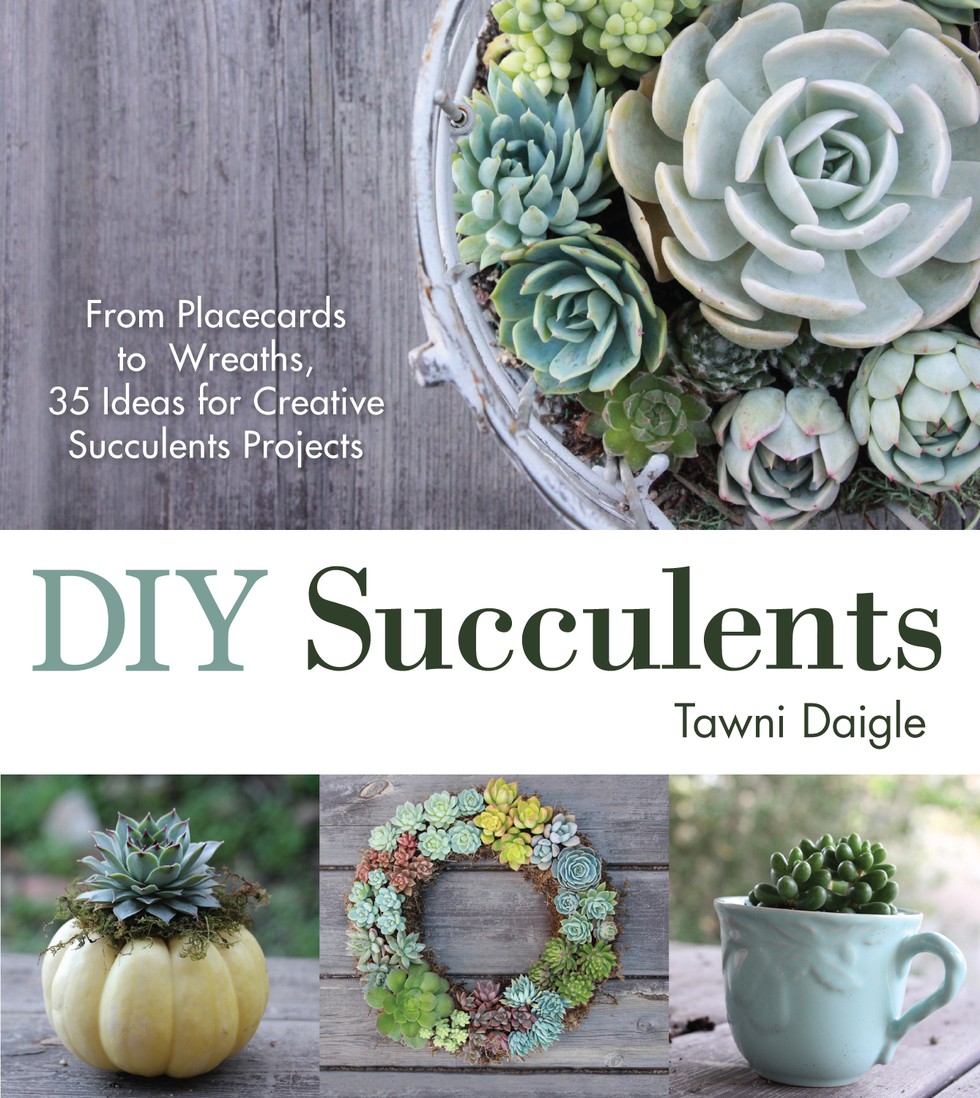 Birch Log Planter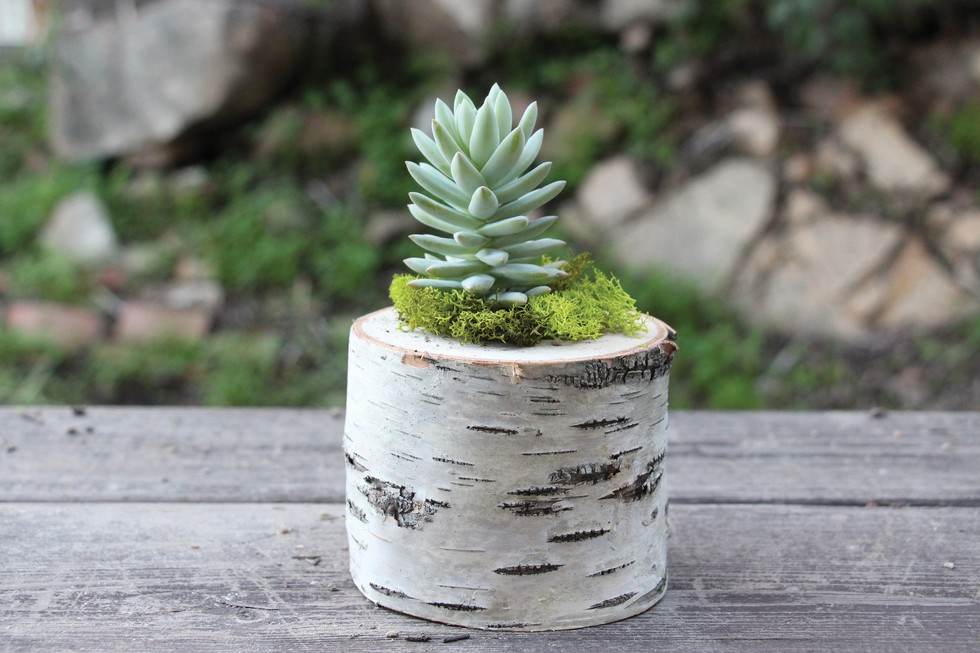 Planting succulents in a birch log is a perfect way to add a natural, rustic element to your home. Birchwood is easy to find at most home stores or garden centers. This planter also makes a unique centerpiece for a wedding or event.
Materials:

• 6"–8" Tall Birch Log
• Drill with Blade Bit
• Plastic Wrap
• Pebbles
• Soil
• Succulents
• Hot or Floral Glue
• Moss
Step 1: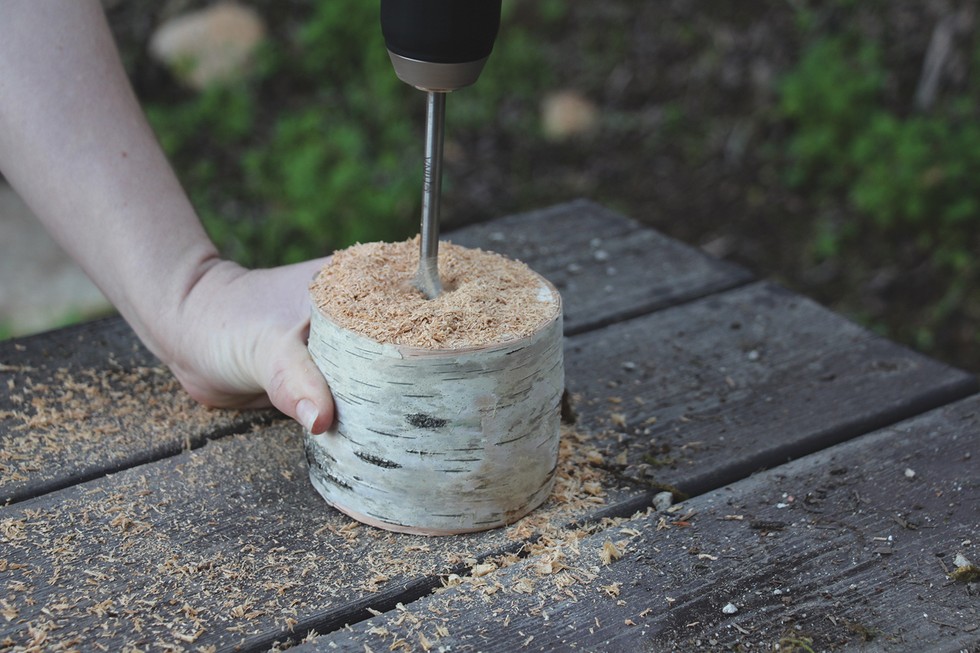 Use your drill with a blade bit to drill a hole into your log. You want the hole to be big enough for the roots of your plants to fit with some extra soil.
Step 2:

Line the hole in your log with plastic to protect the wood from water damage. You may want to glue the plastic into place if it's slipping around too much.
Step 3: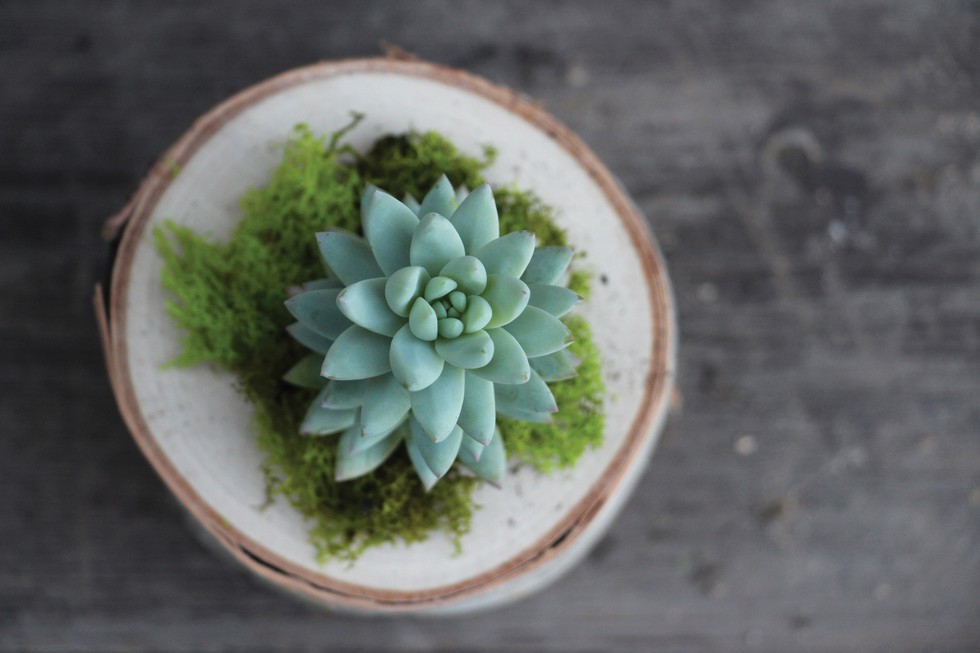 Add a layer of pebbles (for drainage), soil, and your plants.
Tip:
Try using this same technique on a variety of logs in and around your home. Drill holes in larger logs to use as planters in your garden.
Care Instructions:
Place your log planter in an area of your home that receives bright but indirect sunlight and a few hours of direct sunlight throughout the day. Water when the soil is completely dry.
Birdhouse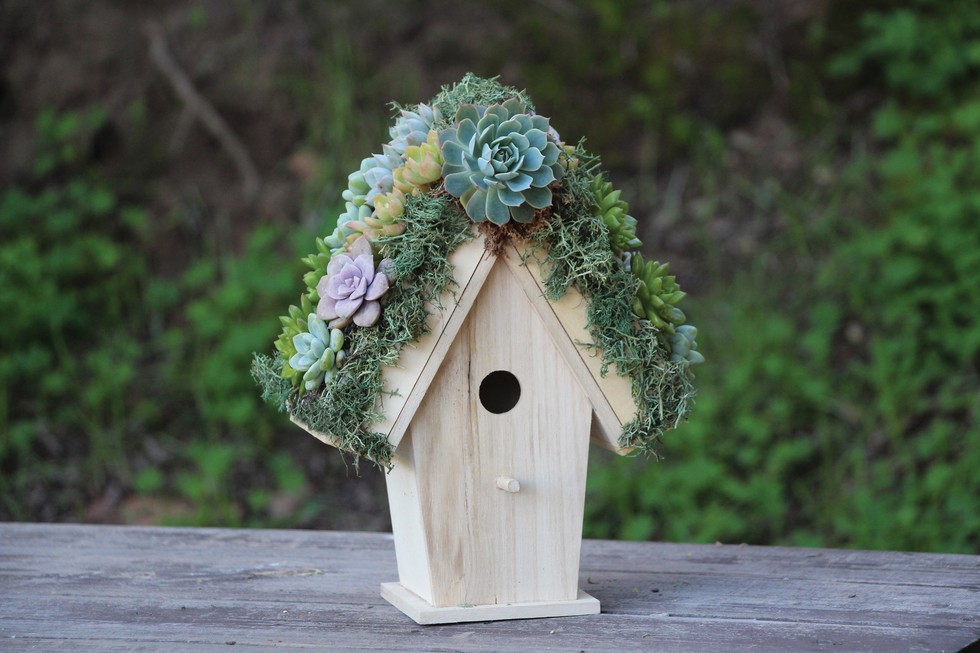 Birdhouses are a fun and functional way to add charm to your garden while providing shelter for a feathered friend. The woodsy moss and gorgeous succulents will have the birds in your garden fighting over this prized real estate.
Materials: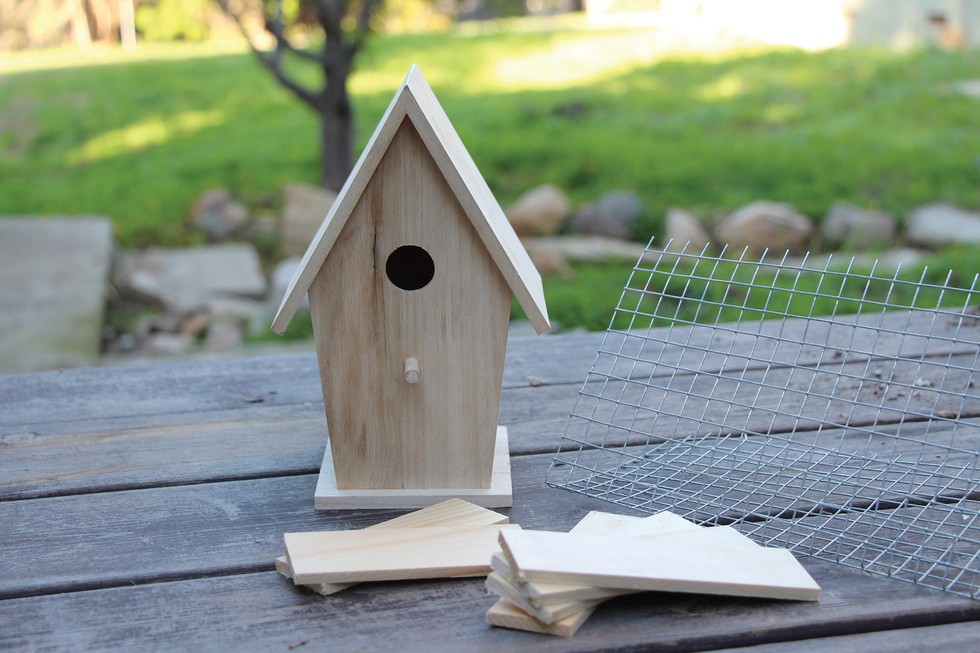 • Wood Birdhouse
• Six pieces of ¼"-thick Craft Wood
• Tape Measure
• Saw
• Staple Gun and Staples
• Mesh Hardware Cloth
• Wire Cutters
• Succulent Soil
• Sphagnum Moss
• Pencil or similar pointy tool
• Succulent Cuttings
• Floral Pins
• Hot Glue
• Decorative Moss
Step 1:
Measure and cut your ¼"-thick craft wood to the lengths of the sides of your birdhouse's roof. You will need two smaller pieces for the bases of the roof and four longer pieces for the sides.
Step 2: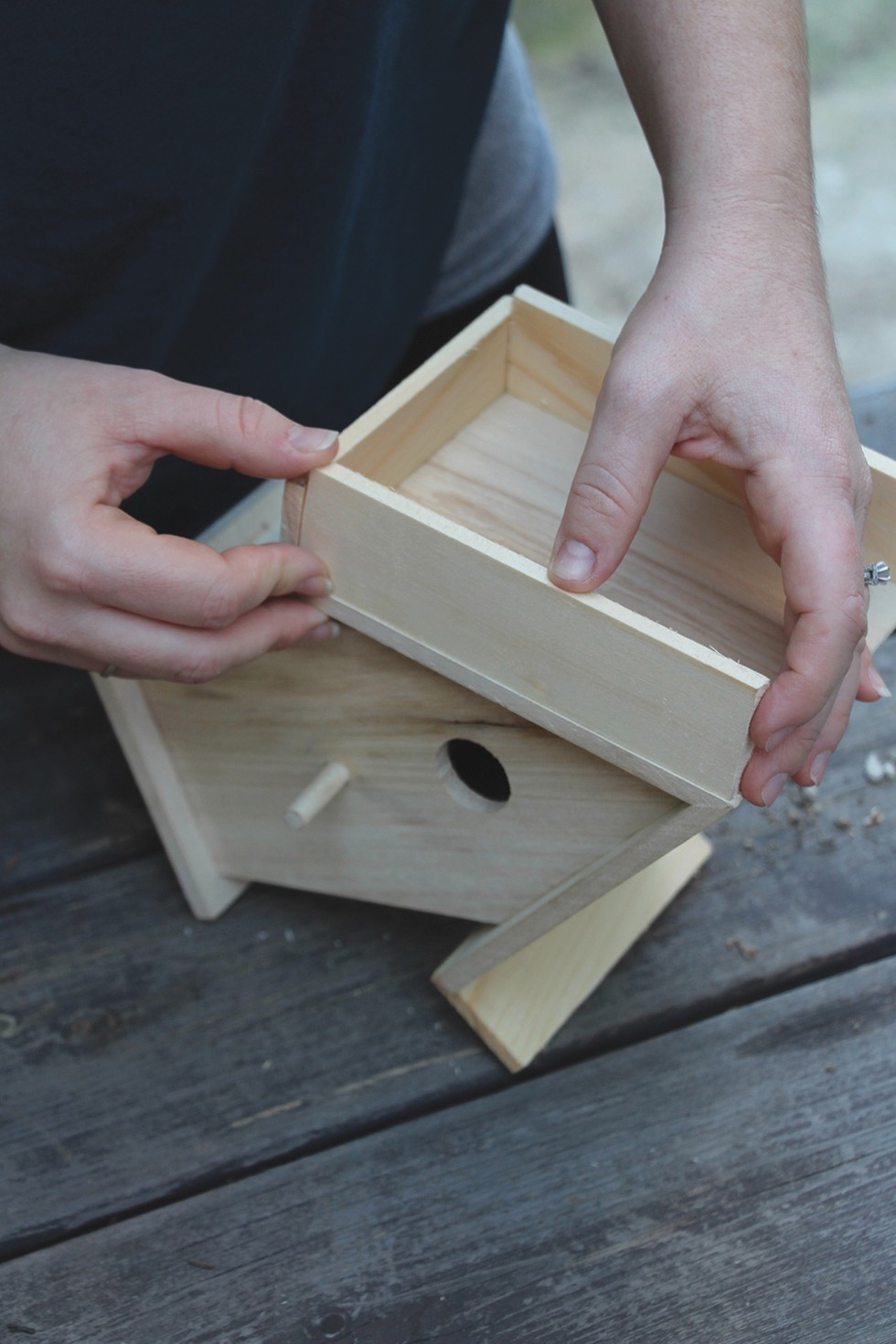 Staple your craft wood pieces to the roof of your birdhouse, creating rooftop boxes to hold your succulents. Try to staple from angles where the staples will not be visible from the front.
Step 3: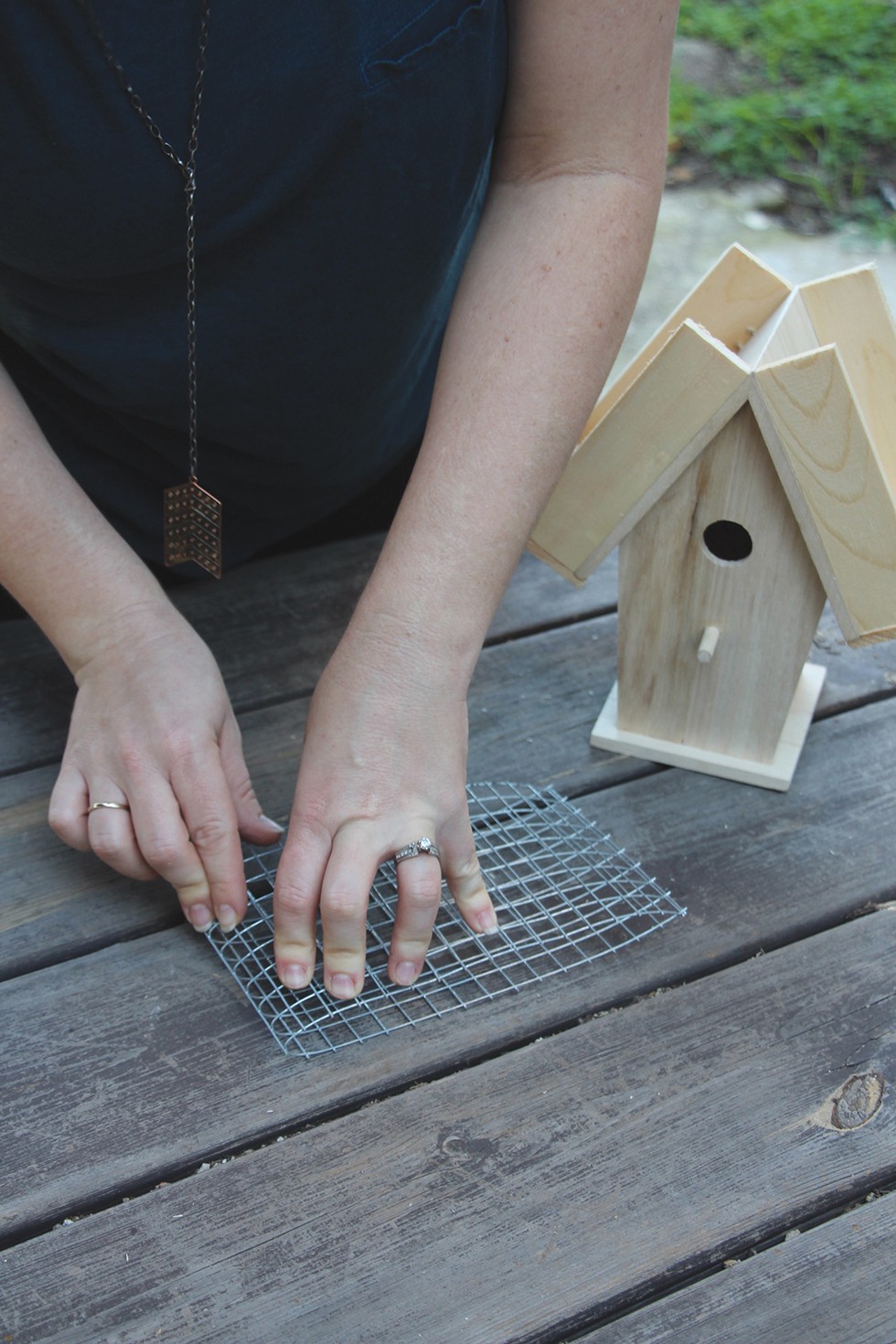 Now, measure the pitch of your roof and cut a piece of mesh wire hardware cloth that will fit over the top of your new succulent box.
Step 4: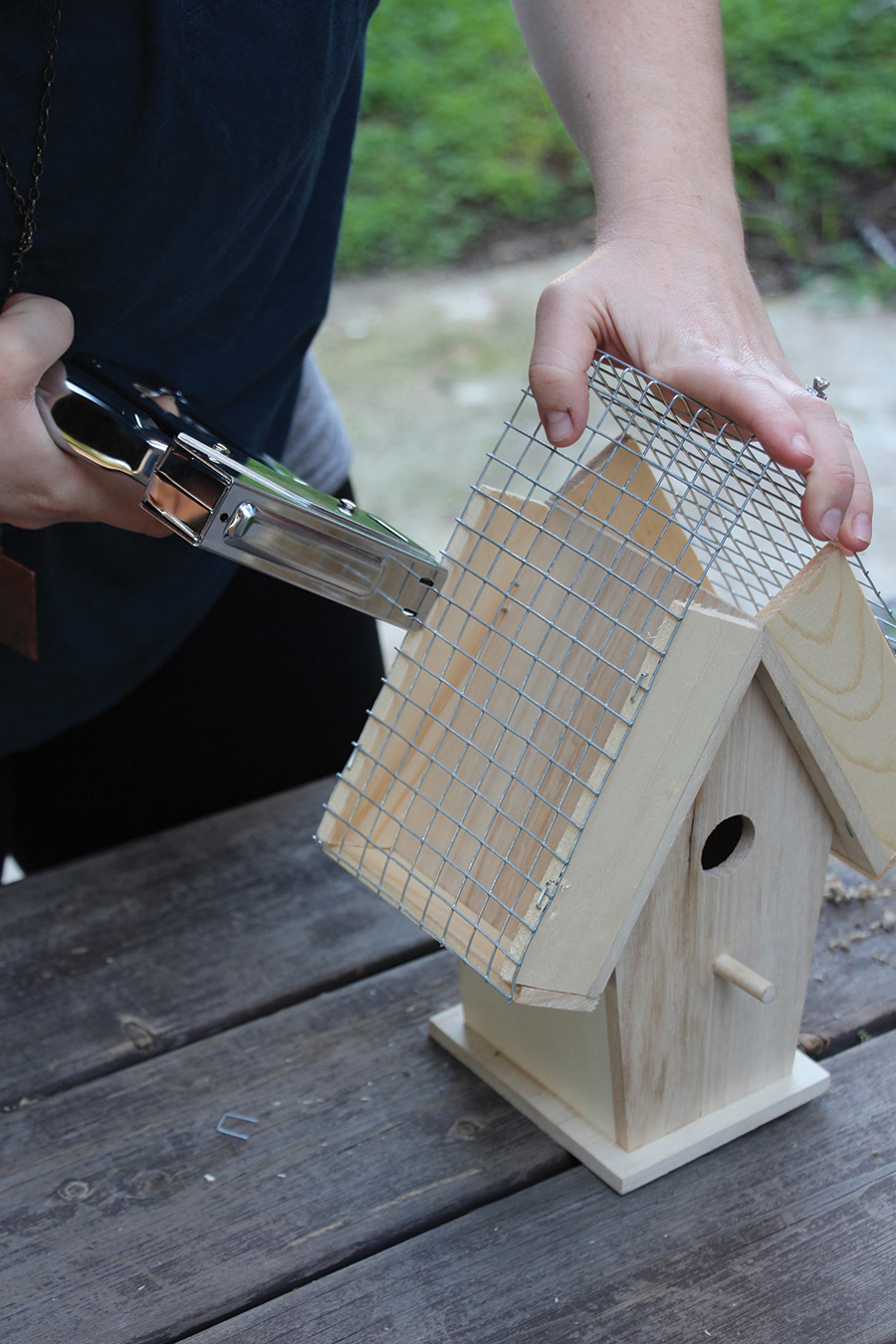 Staple your mesh wire to your succulent box, creating a new roof.
Step 5: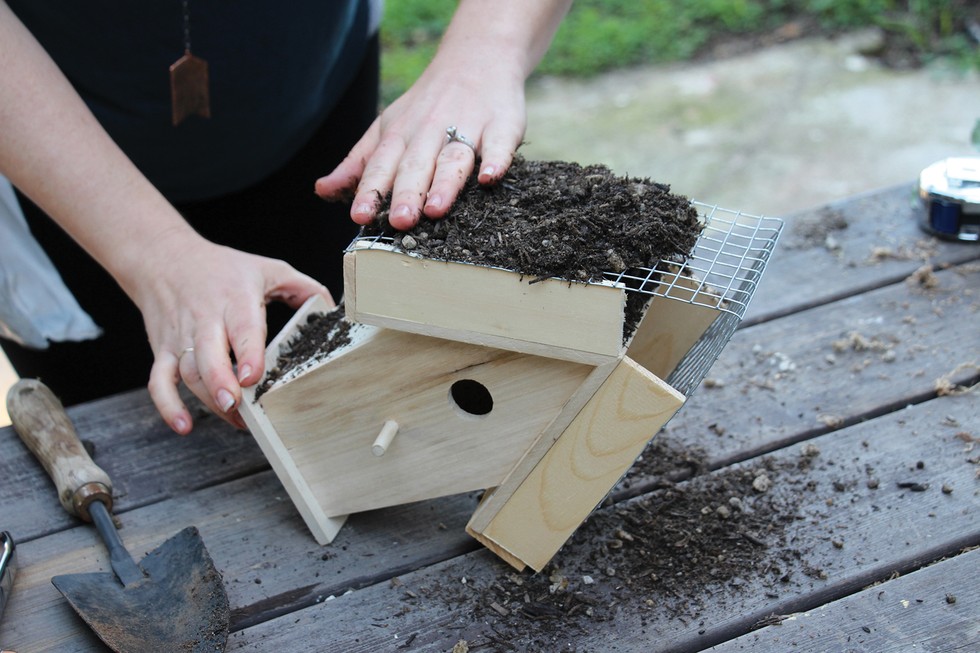 Fill the slopes of your roof with soil. If you would rather not use soil, you can fill the entire succulent box with sphagnum moss.
Step 6: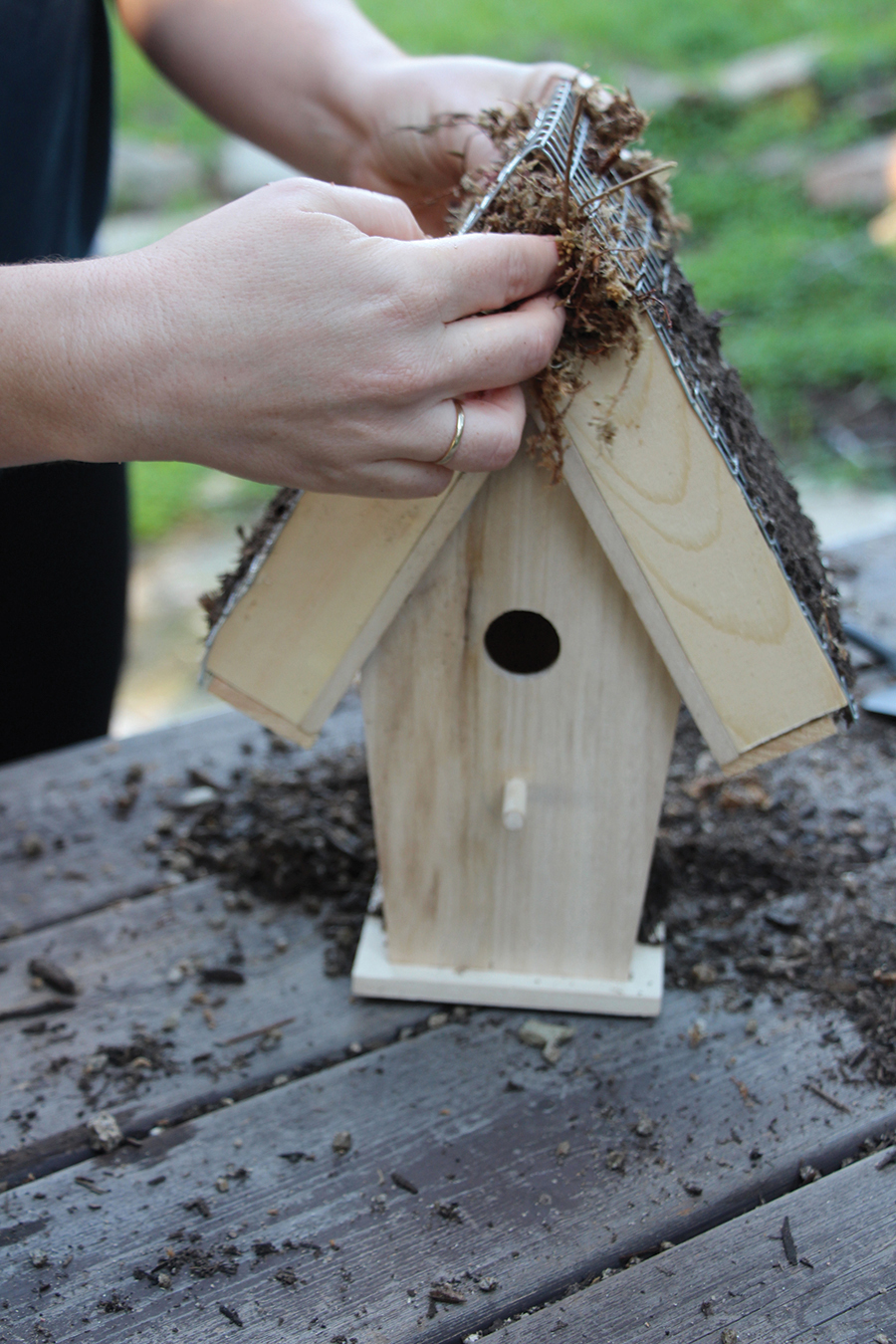 Fill empty space at the peak of your roof with sphagnum moss.
Step 7: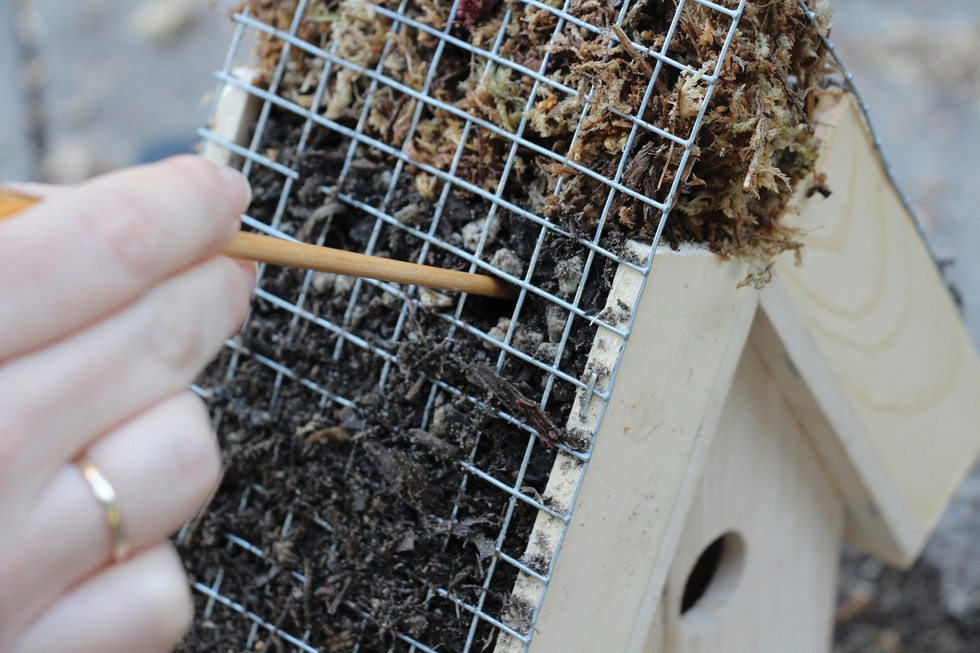 Use a pencil or similar pointy tool to create a hole in the soil or moss where you want to insert your succulent cutting.
Step 8: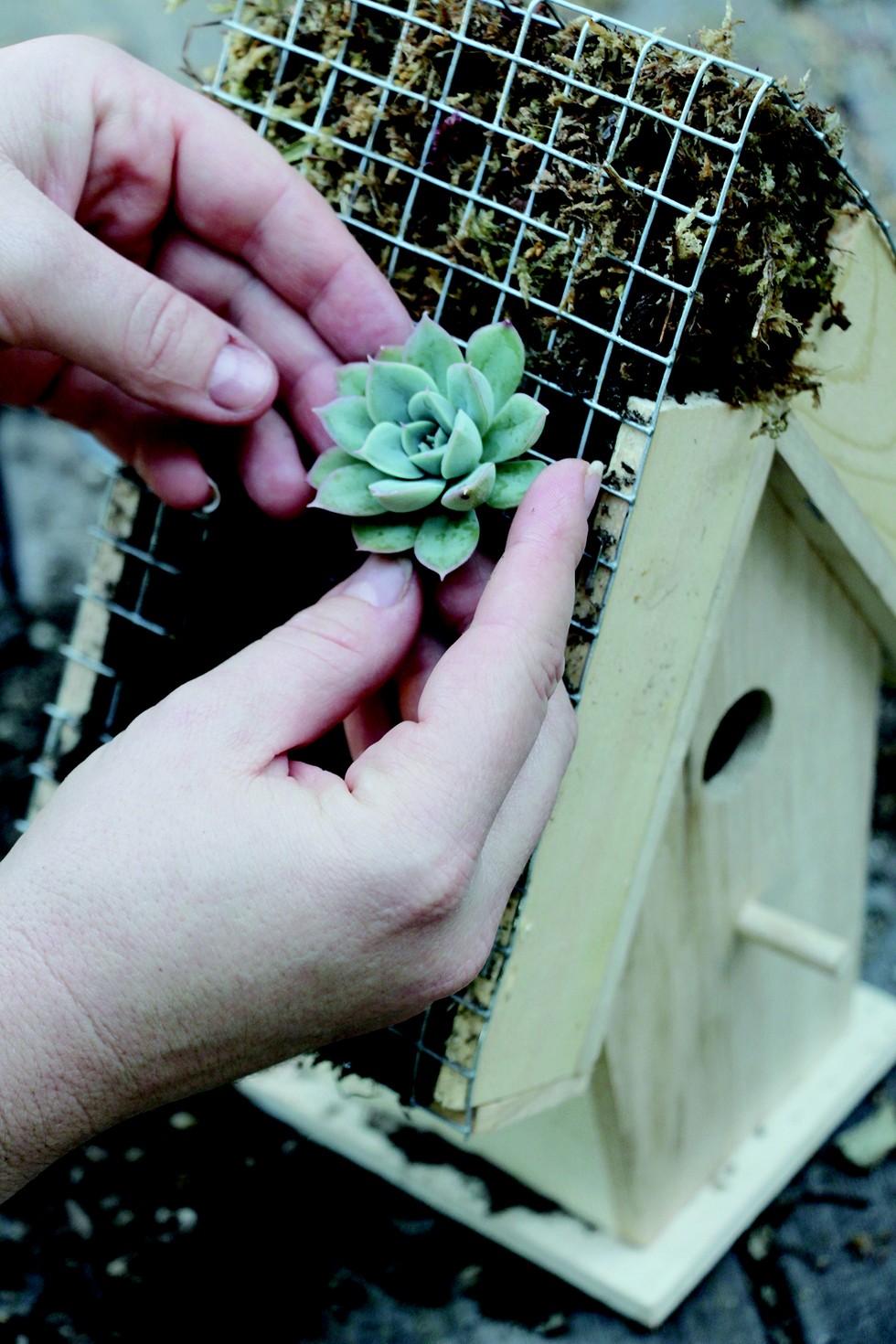 Begin planting your succulents. Use floral pins to hold your plants in place if necessary.
Step 9:
Plant a larger succulent in the sphagnum moss at the peak of your birdhouse facing forward.
Step 10: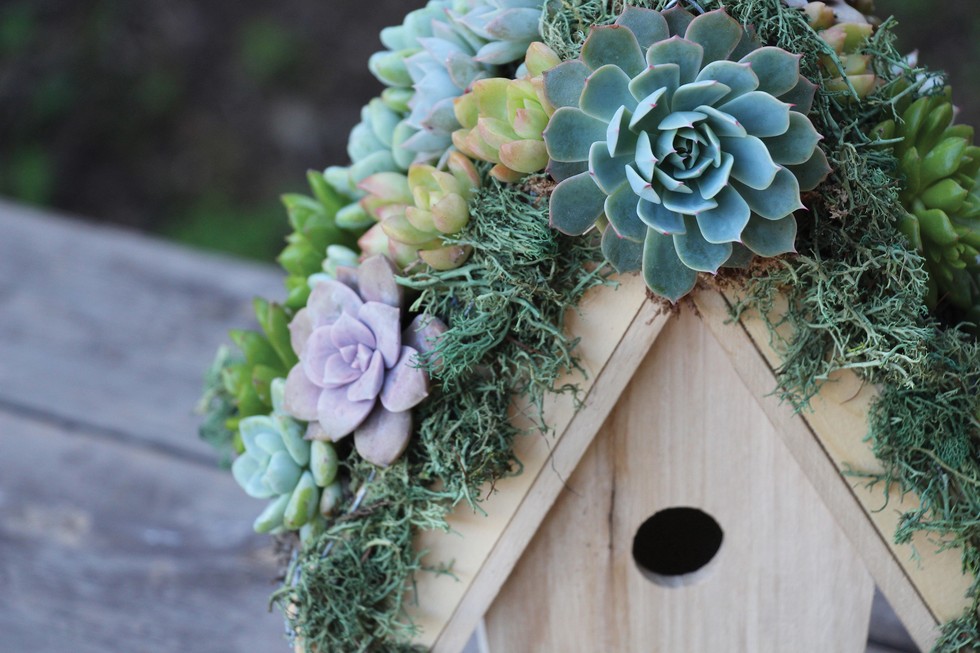 Hot-glue moss to the edges of your roof to hide any mesh wire that may still be showing.
Care Instructions:
Place your succulent-topped birdhouse where it will receive plenty of bright, indirect sunlight. Water when the soil is dry.
Succulent Address Plaque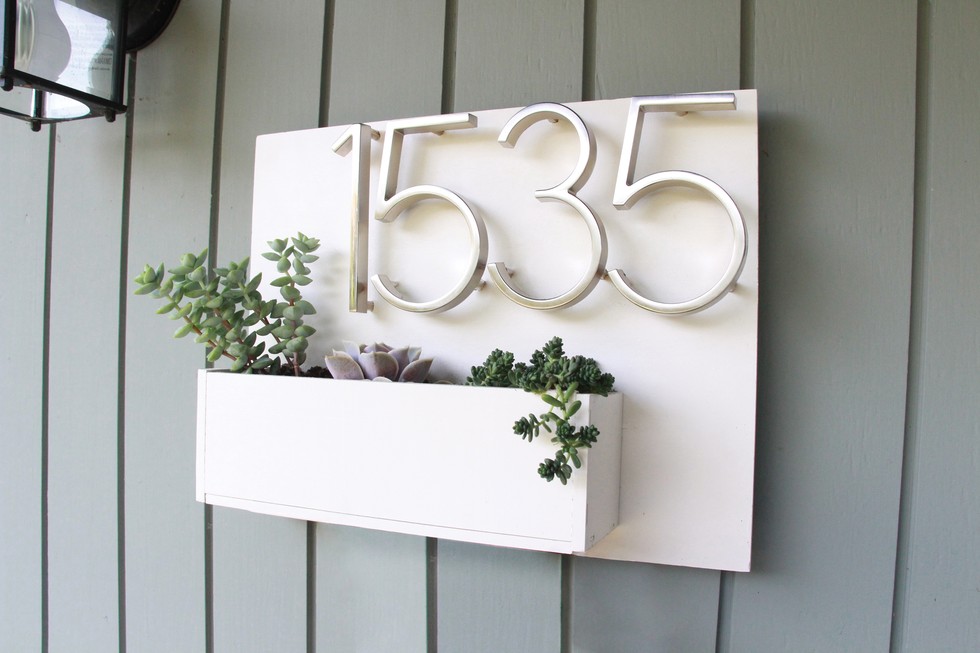 First impressions are lasting, so what better way to welcome guests into your home than with a beautiful succulent address plaque? Your visitors will know they're in the right place when they see your house number, and they will immediately be greeted by a stunning arrangement of fresh, eye-catching succulents. They won't believe you when they find out you "did it yourself"!
Materials: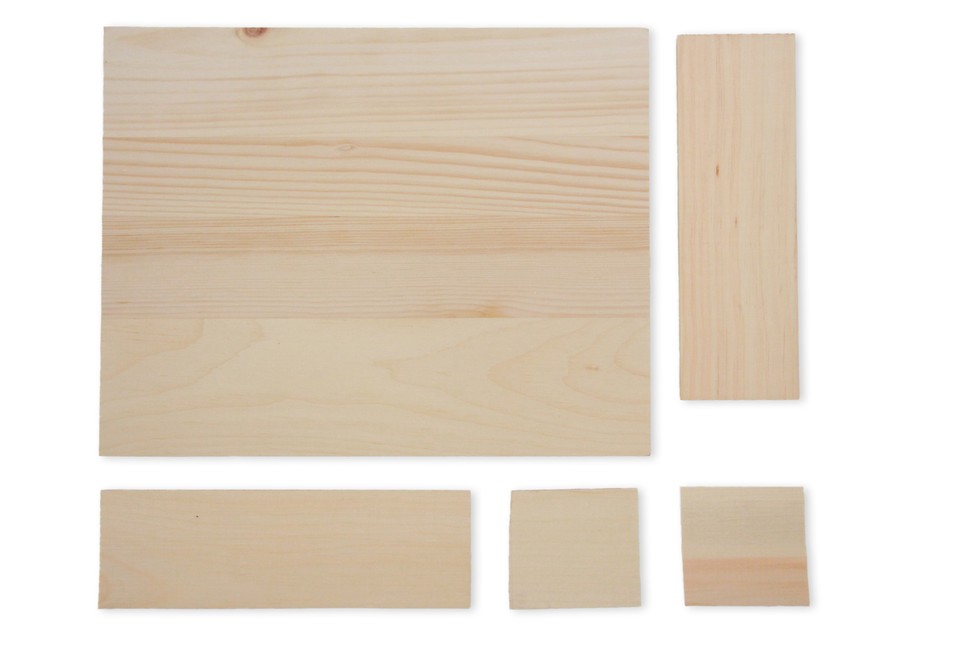 • 14" x 11" Pine Wood Plaque
• Two pieces of 0.25" x 3" x 9.5" Pine Craft Wood
• Two pieces of 0.25" x 3.25" x 3" Pine Craft Wood
• Staple Gun and ½" (12mm) Heavy-Duty Staples
• Drill (Optional)
• Tape Measure
• Pencil
• Hammer
• Finishing Nails
• Wood Glue
• Cloth or Towel
• Outdoor Spray Paint or Stain
• Frame Hangers
• Address Numbers
• Plastic Wrap
• Soil
• Succulents
Step 1:

You can make the planting box whatever dimensions you want, depending on how much room you want the succulent box to take up on the plaque. For these instructions, I'll show you how to make what's shown in the photo.
Step 2: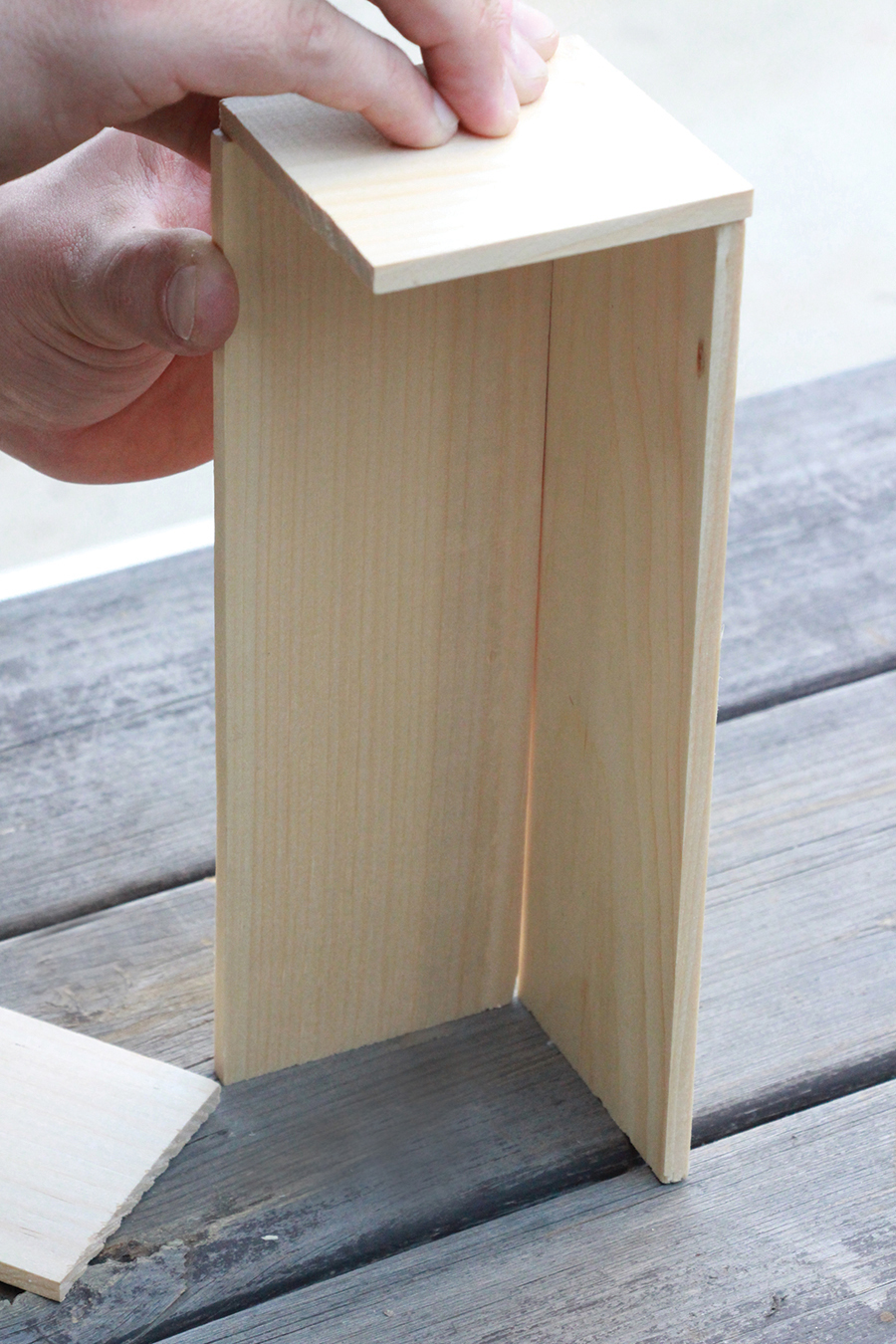 Staple your 3.25" × 3" wood pieces to the ends of your 3" × 9.5" rectangular wood pieces to create the sides of your succulent box. (Since you're using craft wood, the staples from a staple gun will go right through it.) The plaque itself will be the back side of the box.
Step 3:
If you want your succulent box to have drainage holes, drill them now. (If, for some reason, you don't want water draining under your plaque, don't drill the holes.)
Step 4: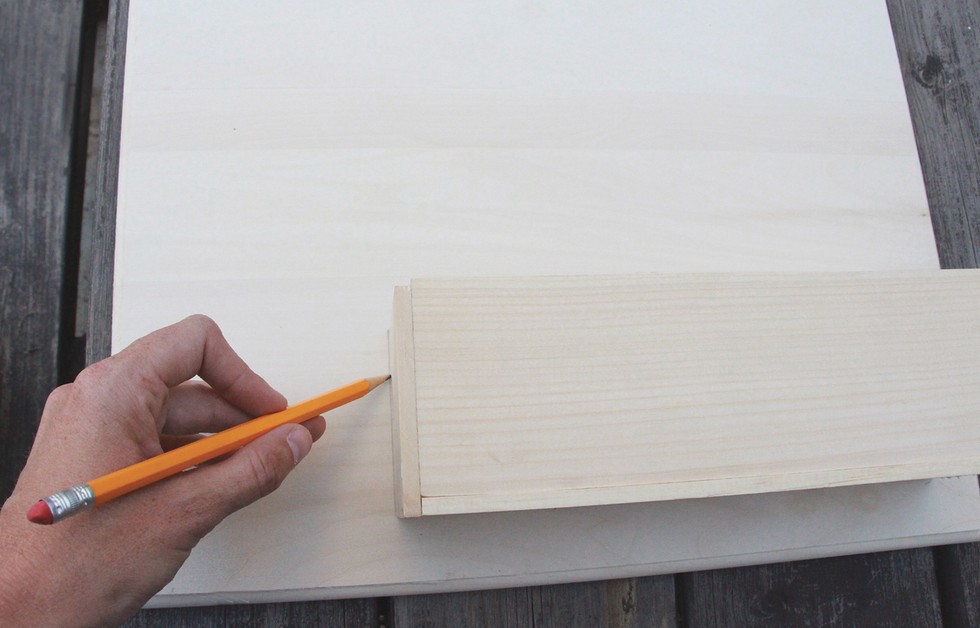 Flip your 14" × 11" wood plaque over so that the back is facing up. We are going to trace the outline of the succulent box on the back of the plaque so we can hammer in the nails where the box will go.
Step 5: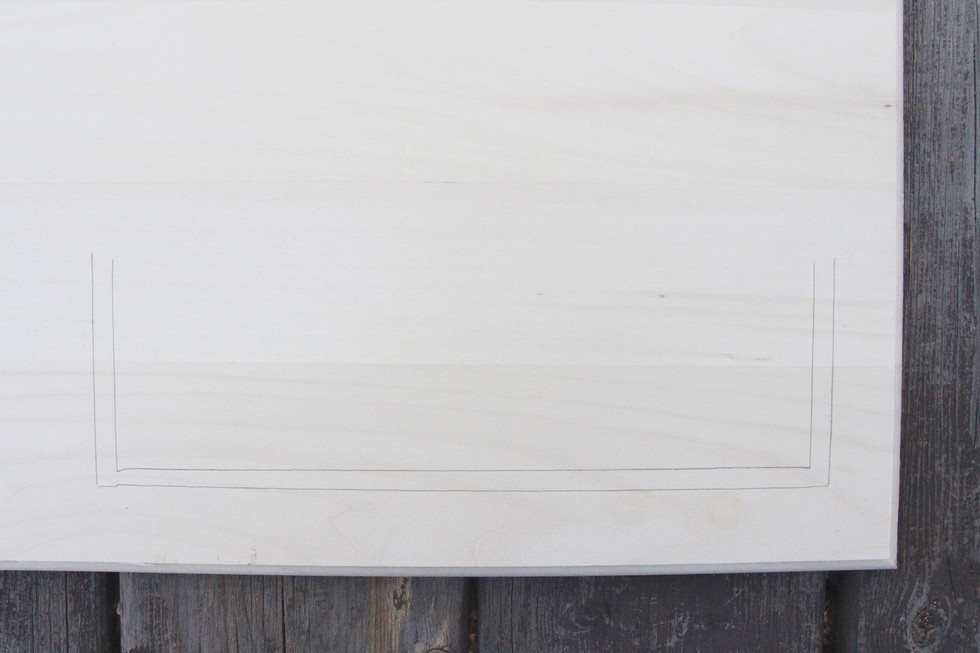 Position your succulent box and measure it to be sure it is aligned with the edges of the plaque. Holding the box in place, trace around the outside, and then around the inside, of the box with a pencil and then remove the box. Measure again to be sure the lines are aligned with the edges of the plaque.
Step 6: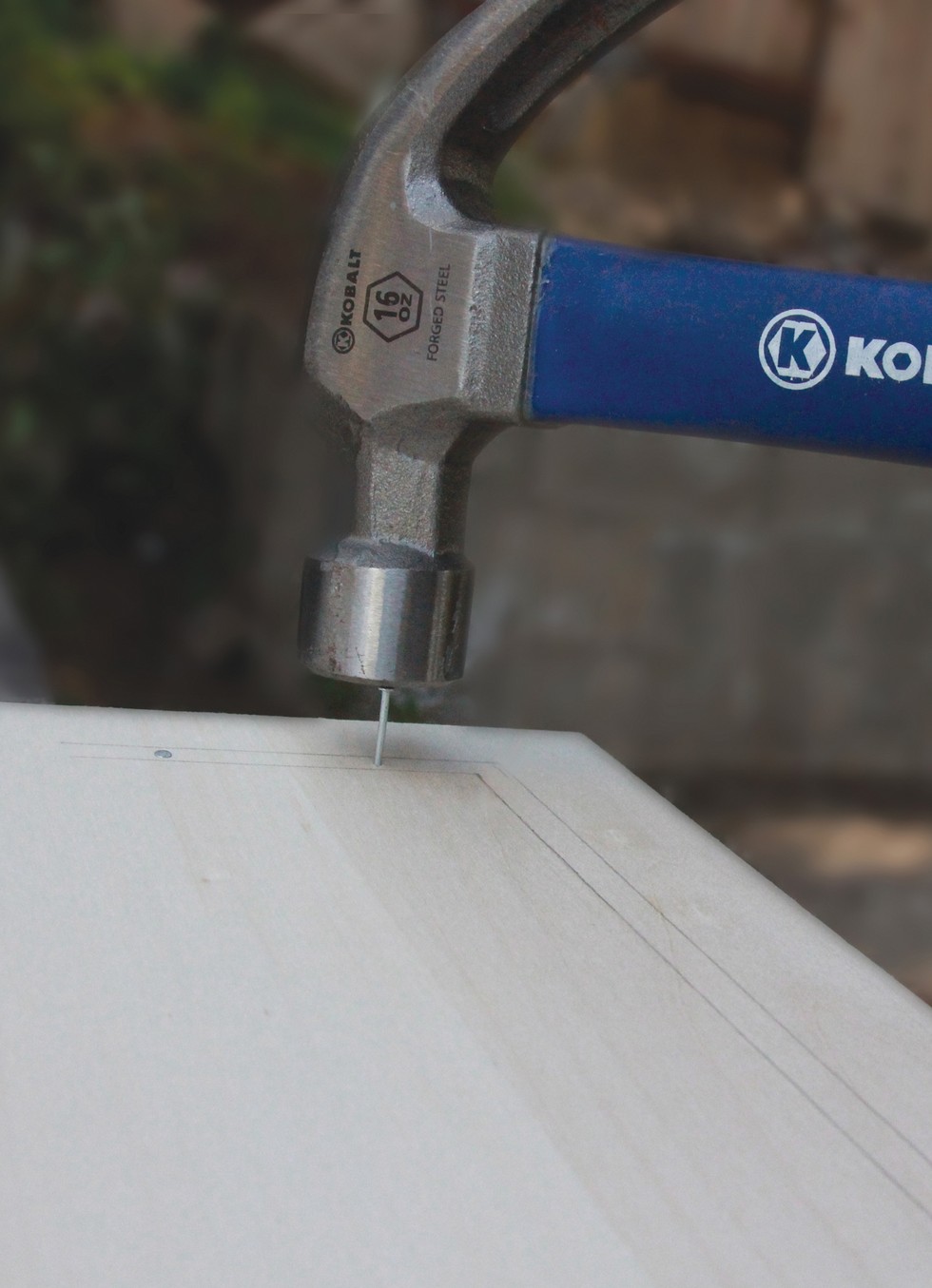 Hammer your finishing nails through the plaque between the inner and the outer lines that you traced. Two nails on the sides, and three across the bottom will suffice.
Step 7: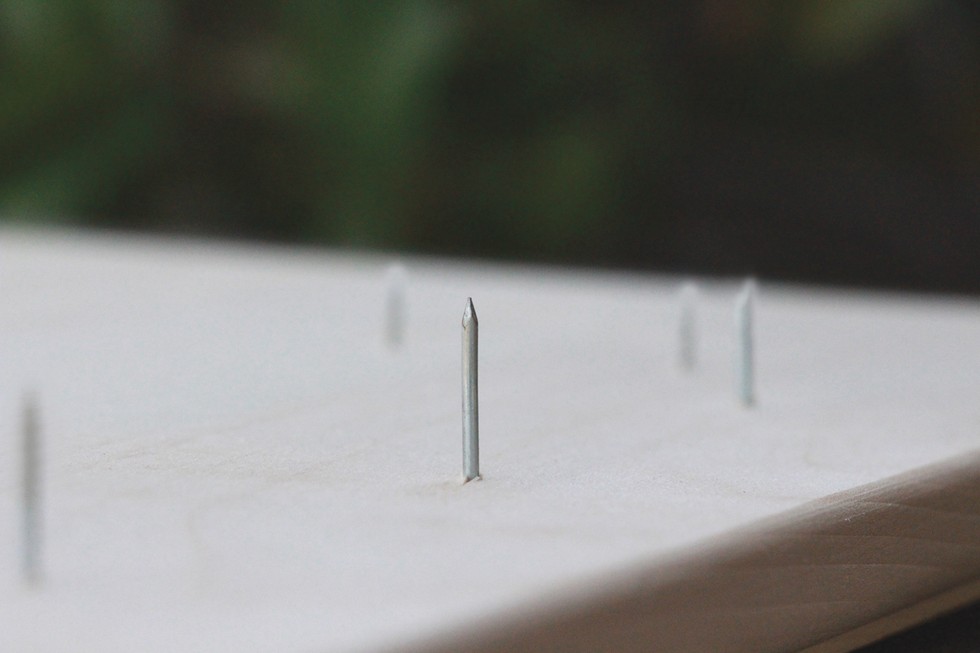 Flip your plaque over so that the front is facing up. You should now have the pointed ends of your finishing nails sticking through in the shape of your succulents box.
Step 8:
Apply wood glue to the back edges of your box and press the edges of the box onto the nails.
Step 9: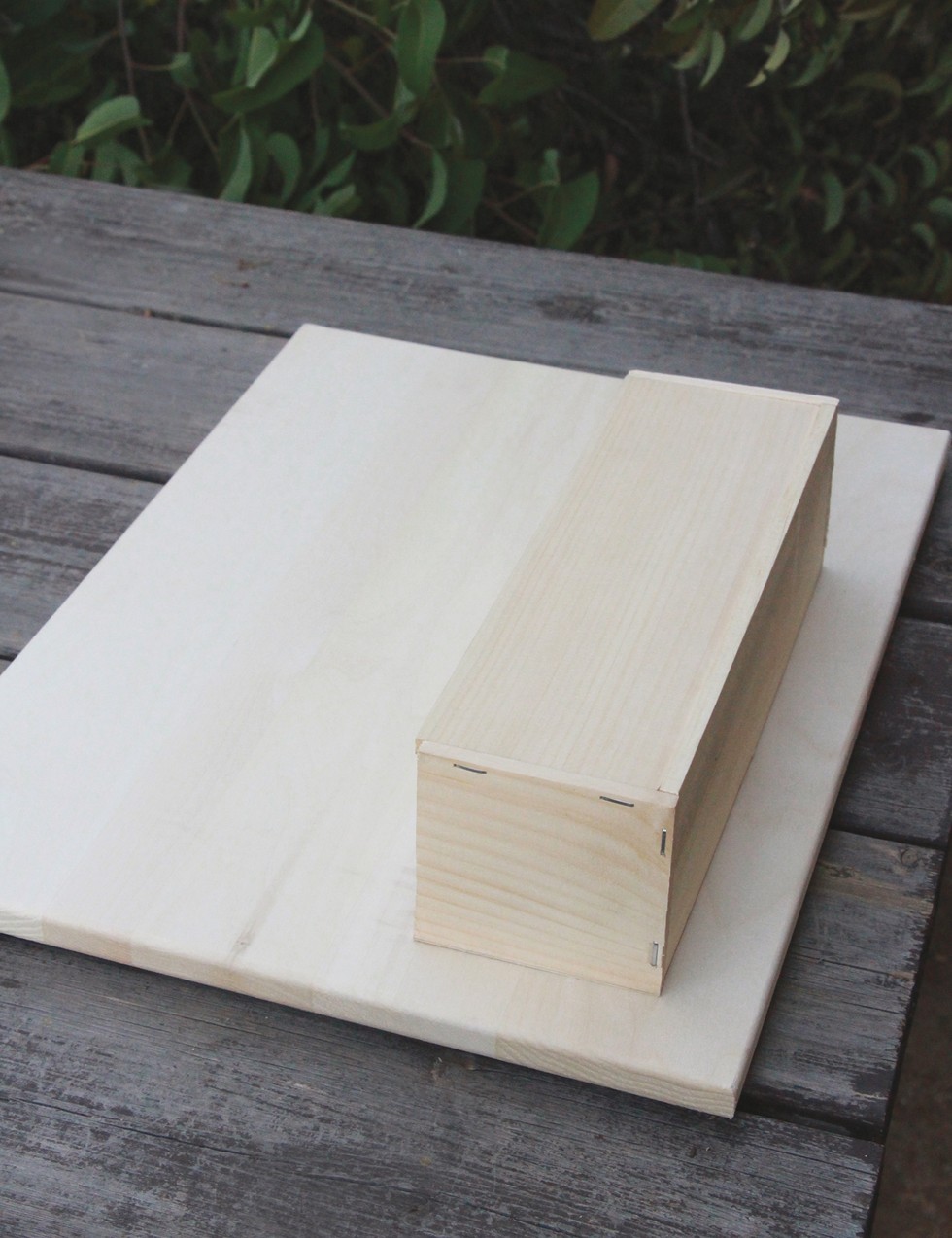 Cover the front of your box with a cloth or towel and lightly hammer the box into the nails until the box sits flush with the plaque.

Step 10:
If you'd like, you can now spray-paint your address plaque and planting box with outdoor paint. You can also stain your plaque or paint it with a brush, but I found spray-painting it to be the easiest.
Step 11:
Once your paint dries, attach your frame hangers to the back of the plaque. Estimate how much your plaque will weigh with the soil and plants in it and be sure to purchase a hanger that can handle that weight. (Follow the directions that came with your hangers for this.)
Step 12:

Now attach your house numbers to the plaque. House numbers come in many different fonts, sizes, colors, and materials. I liked these "floating" numbers with a modern feel, but you can choose anything that matches your style.
Step 13:

Line your succulent box with plastic wrap to protect the wood. You can glue it into place if it's slipping around too much. If you drilled drainage holes, pop holes in the plastic with a pencil or another pointy tool.

Step 14:
Fill your succulent box with well-draining succulent soil and plant your succulents. Be sure not to cover your numbers with tall plants.
Care Instructions
Place your address plaque in bright, indirect sunlight and water when the soil is dry. If your plants grow vertically, by sure to keep them trimmed so they don't block your house numbers.
Excerpted from DIY Succulents: From Placecards to Wreaths, 35+ Ideas for Creative Projects with Succulents Copyright © 2015 by Tawni Daigle and published by F+W Media, Inc. Used by permission of the publisher. All rights reserved.
MORE: